Building Codes and Permits
Burning Permits
Visit one of the below agencies.
Permits are for brush piles, wood debris and agricultural burns only.
Online Burning Permits Warden's Report
Permitting by this FREE service is only available between 1700 and 2200.
Online Burning Permit State of Maine This online service allows people to print an open burning permit 24 hours a day, 7 days a week.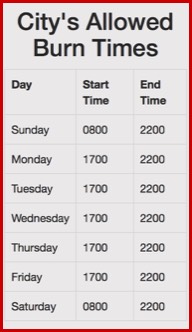 PUBLIC RECORDS Please be advised that pursuant to Title 1 M.R.S.A. Section 402(3), a public record includes any written, printed or graphic matter or any mechanical or electronic data in the possession or custody of an agency or public official that has been received or prepared for use in connection with the transaction of public or governmental business and contains information relating to the transaction of said business; therefore, the public is advised that any correspondence, whether by traditional method or e-mail with Town offices or Town officials, with certain limited exceptions,is public record and is available for review by any interested party.